Educated Workforce

Workforce Demographics

Every company looking to expand its operations needs to know there is an available workforce. As you will see in the graphs that follow, North Dakota delivers a ready and available workforce of more than 300,000 people, committed to world-class service.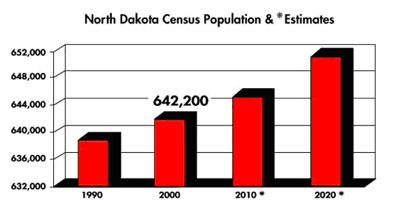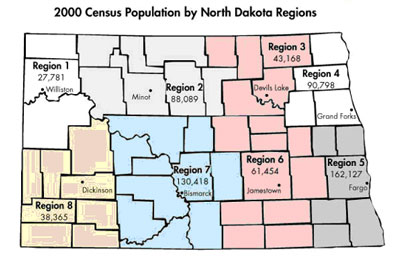 AWM Staffing, a medical staffing provider, located its operations in North Dakota in 2004. The company president said this about North Dakota's workforce: "Our mantra is that AWM Staffing provides the highest level of service and professionalism. Having our operations in North Dakota ensures we will deliver on that promise."

Consider these experiences of company's located in North Dakota:

Marvin Windows and Doors needed 60 employees for a new facility. The company had to stop accepting applications after 550 people responded.

Buhler Tractor Plant began advertising positions that might be available with pay of $8.50-$15.00 per hour. The company, aware of North Dakota's low jobless rate, was concerned that it might not be able to hire enough skilled workers (assemblers, welders and mechanics). Nearly 600 qualified applicants responded to the ad.

North Dakota's underemployed represent potential workers. They are individuals working in a job well below their skill level or training. Several North Dakota communities conducted labor availability studies in November 2002. The average number of job seekers – or underemployed workers – in these communities was 28 percent.

Another North Dakota community conducted a survey of its existing workforce and found the following:


Sixty-three percent of all potential job seekers have some training or education beyond high school;


Nearly 90 percent of all survey respondents has achieved their high school diploma (or equivalent);


Over 30 percent of the survey respondents had at least a four-year college degree; and


Over 30 percent of the survey respondents had undergone some training in the last three years.

2004 Annual Average NonFarm Employment by Industry


| | |
| --- | --- |
| Mining | 3,550 |
| Construction | 25,100 |
| Manufacturing | 24,550 |
| Transportation and Public Utilities | 17,750 |
| Wholesale Trade | 18,250 |
| Retail Trade | 41,250 |
| Finance Insurance and Real Estate | 18,600 |
| Services | 94,850 |
| Government | 74,550 |
| Total Non-Farm | 337,150 |
Related Links:

North Dakota Job Service Economic Data